DISCOVER
THE

REAL

POWER
OF YOUR
SOUL
When it comes to really living, we can sometimes feel a little lost. During this critical stage of finding yourself, it is important you find the proper guidance to flourish and discover your true potential.
SoulBoost welcomes you to learn about genuine transformation and to dig deeper into your soul. Find inspiring seminars, guided meditations, uplifting videos and insightful podcasts on a journey to your success.
Daily Soulboost podcast
​
Develop the power of positive perspective and transform your life!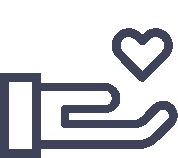 "Tzedakah means justice and that suggests that giving is not an option, it is an essential part of living a just life."